WEDDING DJ NJ & ENTERTAINMENT
Get a Price
New Jersey's Premier Wedding DJ NJ
Your Wedding DJ NJ is the most important aspect of your Wedding day in New Jersey. And we are committed to making it the most memorable event imaginable. With our Elegant Floor Lighting, Photo Booth, Skilled MCs, Party Entertainers and DJs, we will see to it that your event is flawless! We take the worry out of Wedding Planning with our skilled professionals who have been working as Wedding Professionals in New Jersey and New York for years.
Get a Price
EVERY WEDDING IS SPECIAL
Our DJs, MCs and Entertainers are specially trained to make sure your Wedding Celebration goes off without a hitch.  Royal Entertainment Productions makes the perfect Wedding DJ in NJ because we've performed at most of the Venues for Weddings in NJ.   There is no risk in booking your Wedding Entertainment with Royal and we take the stress completely out of the equation making sure each and every question and concern is answered way before your Wedding Day.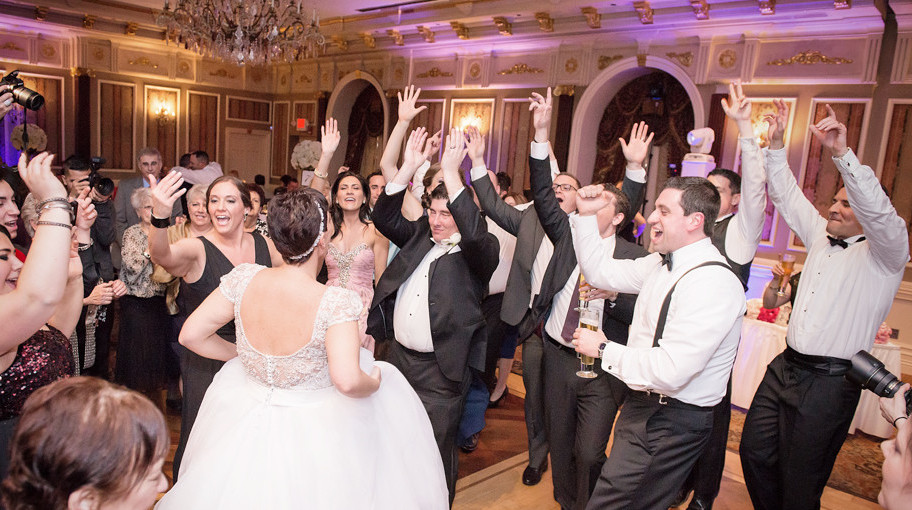 TIPS FOR SELECTING A WEDDING DJ IN NEW JERSEY
You may have already realized the number of Wedding DJs in NJ are growing and selecting one for your special Wedding Day can be challenging and stressful.  Below I've outlined some tips to consider before you put a deposit on one of the biggest choices for you special Wedding Day.
Shop around.  Don't feel compelled to go with a DJ just because a friend or relative may have recommended them.  Your taste and style may differ.

Take reviews with a grain of salt.  Though most reputable companies have legitimate reviews, many companies use friends and relatives to boost their rating.

ALWAYS meet with the person or persons who will be MCing and DJing your Wedding event to make sure there are not personality conflicts.

Everything is negotiable.  Most DJ companies will often discount based on times of the year and days of the week.  Never except the first offer.

EVERYTHING must be in writing.  Make sure what you verbally agreed to is written in the final contract.

Verify rates for overtime.  Many Wedding events in NJ go very fast and often the couple will extend there event.  Make sure your DJ Company specifies the overtime rate up front.

Make sure your DJ company has evidence of insurance and ask to see a copy prior to signing a contract.
WHY CHOICE ROYAL TO DJ YOUR WEDDING IN NEW JERSEY
Royal Entertainment Productions, LLC is a multi-person operation and is fully insured to operate a DJ Entertainment Company.   We've performed at most of the Venues throughout the state of NJ and know the ins and outs of setting up so your event goes off without a hitch.  Our highly trained lineup of MCs have been hand selected from various Entertainment companies and have a multitude of Wedding Experience.   When you meet with your selected Event Coordinator you and your partner will be given  personal attention.  Every detail of your Wedding Day will be choreographed so that nothing is left to chance.
We can also help with your selection of Wedding Venues and can work out special deals with the many venues we already have special relationships with.
If you need a Videographer and Photographer, we can use our in-house personnel or we can help in choosing a company for you.
We also have contacts with Floral companies, Event Furniture companies, Tuxedo and formal wear companies that may assist in your Wedding Planning.
Needless to say, Royal Entertainment is here to help in any way possible.  All phone calls are promptly returned regardless of time and hour.  We understand you may have questions that you forgot to ask or just need reassurance about your services you selected.
WEDDING DJ NJ PRICE QUOTE
Get a price for our Wedding DJ Pricing and Packages for New Jersey